If you don't control your software, your software controls you!
No matter your business needs, LOCUS PLEXUS can provide open source software options that eliminate your current software licensing costs and frees you from predatory vendor lock-in while expanding support opportunities, reducing hosting costs, and enhancing usability. If you'd like to learn more about open source enterprise software and how LOCUS PLEXUS can help your organization, take a minute to answer the following three simple questions, then contact us.
If you'd like to explore open source software a bit further, check out our list of popular, no-cost options below.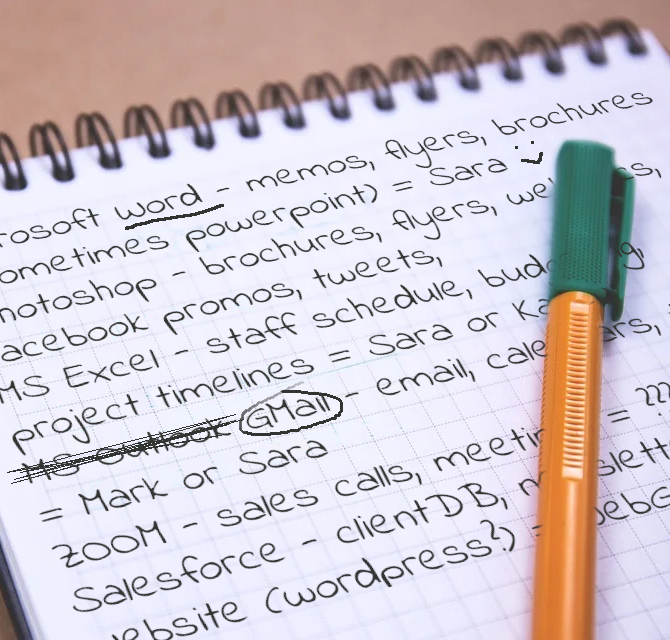 1. What software do you currently use?
Grab a piece of paper and jot down all the software you use in your organization—what is on your computer now, Microsoft Excel & Word, Photoshop, Quickbooks? Also include the applications you use online like GMail, Salesforce, or Zoom. Finally, think about software others may be running for you, for example, to host your website (it's OK if you don't know the name of the actual software, just include "website," "social media," or "meet-up").
2. How do you use software within your organization?
Next to the name of the software identified list all the reasons you use that software. For example, "Microsoft Excel: monthly budget, staff schedule, inventory." It might help to think about the work you do to complete a project or regularly-scheduled tasks undertaken. For example, think of your newsletter and then what software you use to create it and mail/email it out to your community: MS Word (draft the text), Adobe Photoshop (edit the images), Adobe InDesign (desktop publishing), Salesforce (constituent management), Mailchimp (bulk emailing)?
3. Whom do you call when you need help?
Finally, who do you reach out to when you need technical support or help using the software? Many offices rely on internal staff, receive support from a vendor, or contract with an external service provider. Add these for each application to the list as well (it's OK if you can't identify any support for some of the software you're currently using).
Let us know how you did.
Now, with your list in hand, contact us, and we'll help you identify license fee-free, open source, alternatives to the proprietary software you are currently using—at no cost to you. Once you've identified the open source alternatives right for you and your organization, LOCUS PLEXUS can provide the dedicated support you, your staff, customers, and ultimately your organization needs to succeed.
Want to learn more about open source for your organization?
LOCUS PLEXUS offers open source software solutions, integrated enterprise applications, for a variety of industries, including: